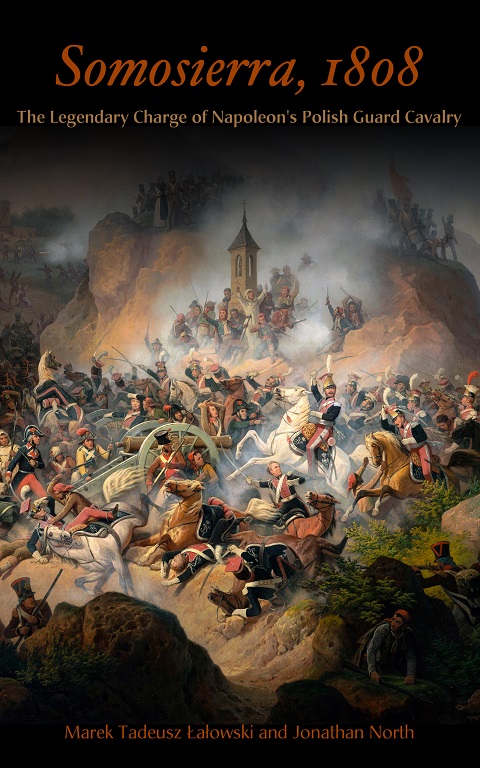 The Legendary Charge of Napoleon's Polish Guard Cavalry
By Marek Tadeusz Łałowski and Jonathan North
This is the compelling account of one of the most famous cavalry charges in history. In November 1808, Napoleon was marching on Madrid when he found his path blocked by an army of 12,000 Spaniards entrenched across the Somosierra pass. Impatient to take the Spanish capital, he launched his small escort of Guard cavalry against the enemy position. That cavalry, consisting of a squadron from the newly formed Polish light cavalry regiment, astonished everyone by storming the pass, seizing the guns and riding on to victory.
That victory not only led to the fall of Madrid, it won great laurels for the regiment and established the reputation of Polish cavalry for years to come. The charge itself passed from being a heroic act of war into a legend, and even though it had lasted just eight minutes, it would be remembered forever.
Drawing on Polish and French eyewitness accounts, this book tells the story of that legendary charge and pieces together the evidence to present the facts behind this incredible act of valour. Comparing contemporary accounts, and weaving a narrative from memoirs, diaries and letters, it reveals the strange truth behind the Napoleonic version of the charge into the valley of death.
The book is currently available in Kindle at Amazon.co.uk and Amazon.com