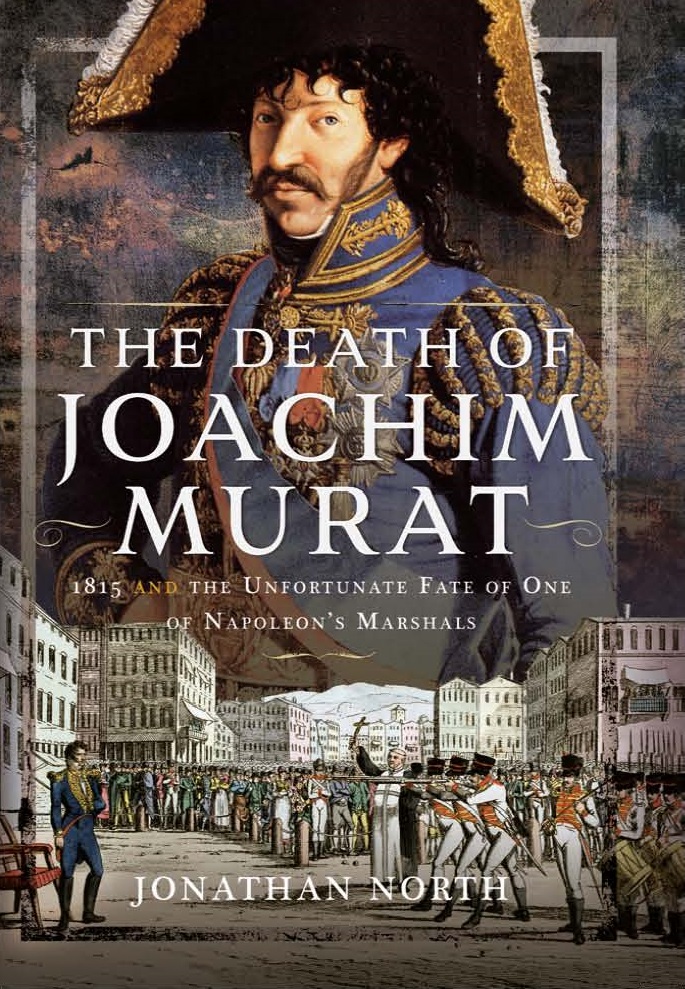 The Death of Joachim Murat: 1815 and the Unfortunate Fate of one of Napoleon's Marshals
Joachim Murat, once king of Naples, and once, too, Napoleon's most dashing cavalry officer, was shot by firing squad in October 1815. He had been chased from his throne in May 1815 but subsequently captured at Pizzo, Calabria, that autumn after leading a badly misjudged expedition designed to retake Naples. This is the story of that doomed adventure, a lesson in how not to stage a coup and how thin the line is between a fool and a hero.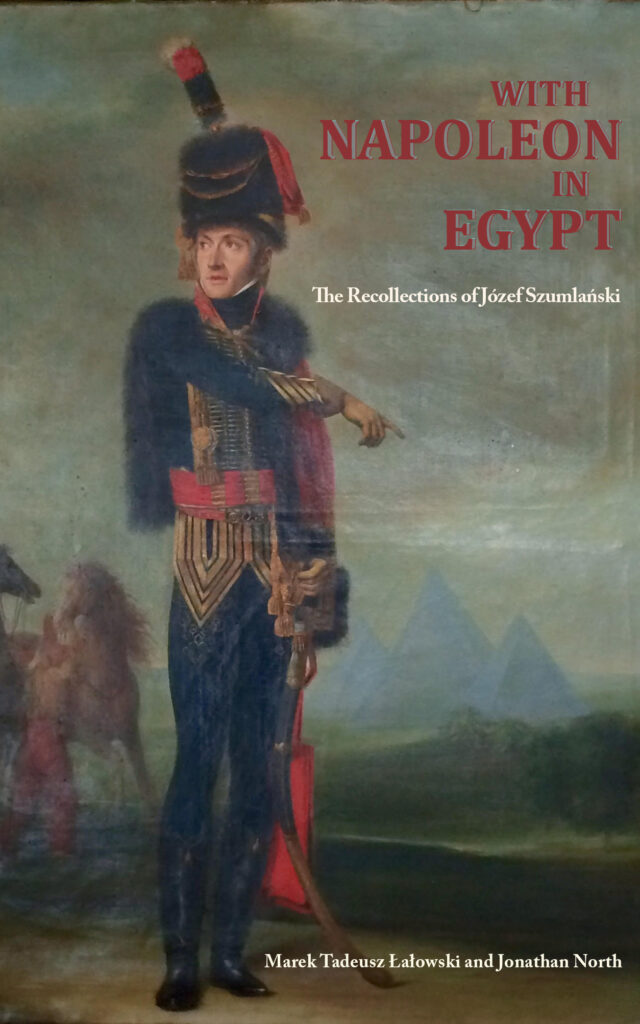 With Napoleon in Egypt: The Recollections of Józef Szumlański
This short memoir is by a Polish hussar in Egypt. He took part in Napoleon's expedition in 1798 and witnesses the battle of the Pyramids and entry into Cairo. He then fell ill and was being evacuated back to France when he was captured by the Turks and spent many months in their power before a ransom was paid for him.
PUBLISHED IN SEPTEMBER 2023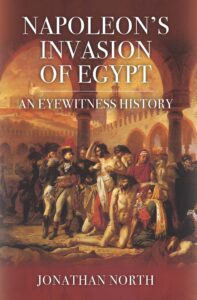 Napoleon's Invasion of Egypt: An Eyewitness History
I have just published an extensive anthology of eyewitness accounts by those soldiers who accompanied Napoleon to Egypt and the Holy Land. It has been wonderfully typeset and produced by Amberley.
Some of the accounts cover the campaigns. The difficult landing. The battle of the pyramids. The entry into Cairo. Then Syria followed by defeat, surrender and evacuation. But there are also many descriptions of Egypt's culture, climate, monuments and way of life. Plus dancing girls, mirages, scorpions and good coffee.
To see more about my research on the French in Egypt, visit this page.
PUBLISHED IN MAY 2022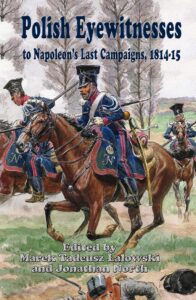 PUBLISHED IN OCTOBER 2021
These eyewitness accounts by Polish soldiers tells their story of the campaign in France in Spring 1814 when Napoleon once again revealed his true genius for waging war. Napoleon finally had to accept defeat and was exiled to Elba with a small contingent of his Imperial Guard including a squadron of the famous Polish Lancers. This handful of loyal Poles returned with him when he escaped from Elba in 1815 and fought during the 100 Days and at Waterloo. They describe vividly the battles, sieges, the agonies of their final surrender and the uncertainties surrounding their return home to a very different Poland.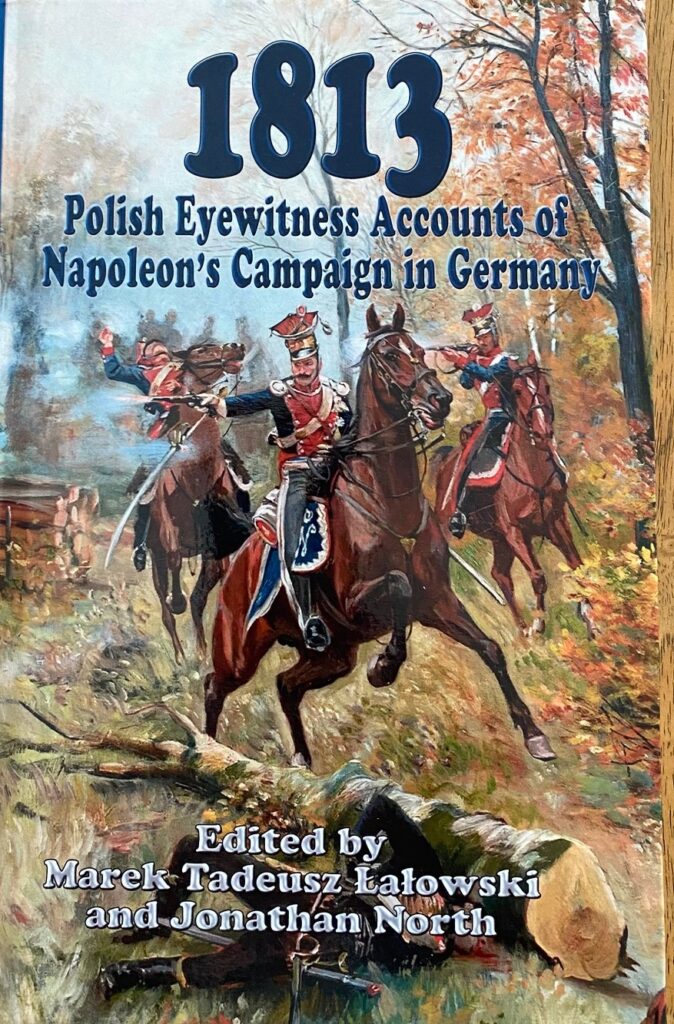 This book charts the experiences, in their own words, of Polish soldiers in Napoleon's armies as the French Emperor lost control of Germany in the calamitous year of 1813. The 1813 campaign was fought to decide Napoleon's domination of Germany, and for the very survival of his empire. It would see French victories that May but then, as opportunist Austria joined the coalition against France, the war turned sour. Each subsequent Napoleonic victory was matched by a series of French defeats until, finally, came the great culmination of that vast war. The Battle of the Nations. There, at Leipzig, in a confrontation of unprecedented size and scale, Napoleon lost his war and France would once again see foreign troops crossing her frontiers. Poland lost thousands more men, and its princely hero, and, for all their loyalty, and repeated bravery, Napoleon's Polish troops found themselves even further from home. This book tracks them from the frosty chaos of January 1813 to that dismal crossing of the French frontier in November that same year, telling their story, and giving their version of these great events.
PUBLISHED IN DECEMBER 2020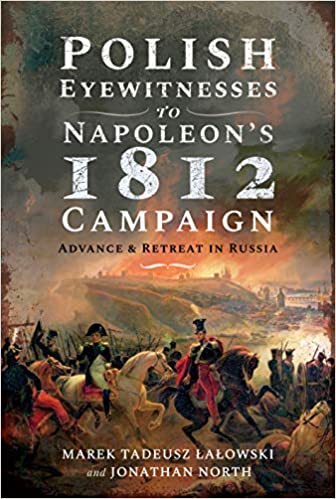 Napoleon's invasion of Russia cost the lives of hundreds of thousands and changed the course of history. Europe had never seen an army quite like the one gathering in Poland in 1812 – half a million men in brilliant uniforms, plumed shakoes and shimmering helmets. Six months later, it was the ghost of an army, frozen and miserable, that limped back to their horrified homes. While the story of this epic military disaster has often been told, it has never been described before from the viewpoint of the Polish soldiers who took part, and that is why this selection of their vivid eyewitness testimony is of such value.