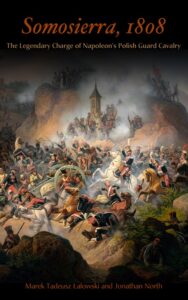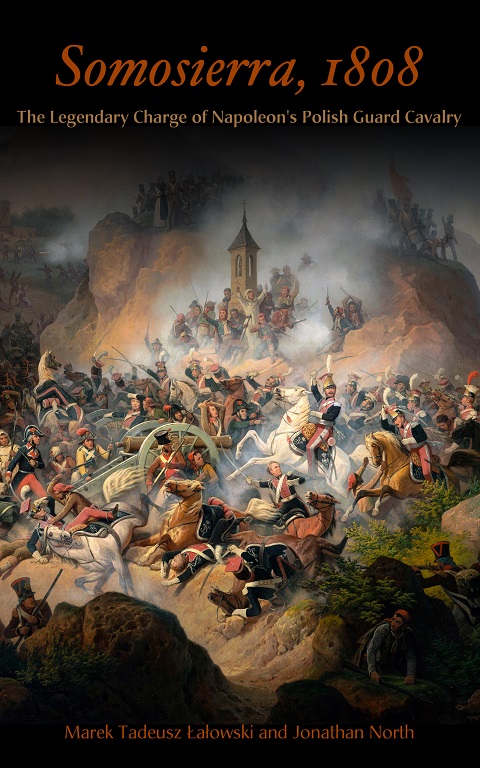 PUBLISHED IN AUGUST 2020
This is the compelling account of one of the most famous cavalry charges in history. In November 1808, Napoleon was marching on Madrid when he found his path blocked by an army of 12,000 Spaniards entrenched across the Somosierra pass. Impatient to take the Spanish capital, he launched his small escort of Guard cavalry against the enemy position. That cavalry, consisting of a squadron from the newly formed Polish light cavalry regiment, astonished everyone by storming the pass, seizing the guns and riding on to victory. That victory not only led to the fall of Madrid, it won great laurels for the regiment and established the reputation of Polish cavalry for years to come. The charge itself passed from being a heroic act of war into a legend, and even though it had lasted just eight minutes, it would be remembered forever. Drawing on Polish and French eyewitness accounts, this book tells the story of that legendary charge and pieces together the evidence to present the facts behind this incredible act of valour. Comparing contemporary accounts, and weaving a narrative from memoirs, diaries and letters, it reveals the strange truth behind the Napoleonic version of the charge into the valley of death.
PUBLISHED IN JANUARY 2019

It was Christmas Eve. The streets of central Paris were crowded with citizens. Some were shopping, some were eating and some were drinking. Others were plotting murder. The murder of Napoleon. A group of fanatical royalists were conspiring to set off a cart bomb as he passed by on the way to the opera. The bomb went off, killing and wounding scores, but Napoleon escaped. But only just. His response was to use the atrocity to sweep away the last vestiges of opposition to his rule, whilst his police were given the more mundane task of tracking down the perpetrators.
I have looked at a whole sequence of plots and conspiracies that were being hatched in late 1799 and 1800 but the bulk of the book examines the group behind the detonation of the infernal machine. Who were they? Who supported them? How did they plan and execute their mission? How were they traced by the police? How was it some were caught but some escaped?
Forthcoming
I am currently researching the French in Egypt (first-hand accounts of life for the officers and soldiers) and an anthology of Polish memoirs relating to Napoleon's invasion of Russia in 1812 is also coming out in 2020.