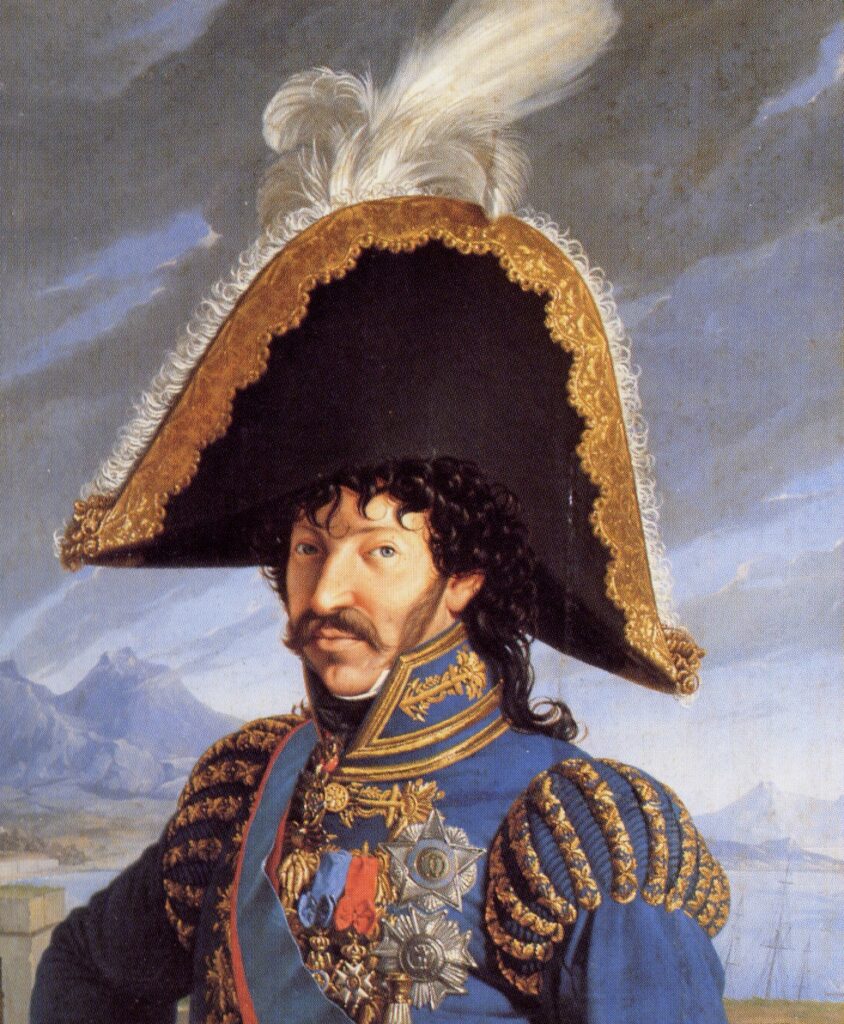 I am currently researching the last six months of Joachim Murat's life. The result of this work will be this book, published in 2023, on the dramatic and unfortunate fall of this colourful character. You can also see more about the book here.
In 1815, as Napoleon escaped from Elba, King Joachim of Naples (former Jacobin, French marshal, king of Naples) launched an ambitious campaign to conquer and unite Italy. It was rather too ambitious and ended not only in failure but Murat's death.
The Austrian military machine, professional, solid, reliable and deployed to ensure that northern Italy remained a Hapsburg sphere of influence, easily swept Murat's inexperienced army before it. Murat fled to his palace at Caserta and then on to Naples before taking ship in May 1815. Here is an account of that hasty escape. He had hoped to head to Gaeta but soon turned to France, arriving in Cannes and writing to his imperial brother-in-law in Paris in the hope he would be allowed to join Napoleon's army then preparing to relaunch the Napoleonic wars. But Napoleon ignored him and went off to be beaten at Waterloo.
Murat, after nearly succumbing to the White Terror in the south, slipped away to Corsica where he raised a small army and contemplated a return to Naples hoping, perhaps, that his own 100 Days would be more successful. He set off in late September but his armada was scattered and he came ashore at Pizzo in Calabria in October 1815. There he was captured, detained, tried and executed.
I'm researching first-hand accounts of these various adventures in the hope of turning it all into a short book. There's a real sense of drama, desperation even, as a deposed king gambles everything to win it all back. I'm thinking of calling it How not to Stage a Coup.
For now I have just published an account of Murat's escape from Naples in May 1815, a manuscript account by Antonio Perri of Pizzo giving some details on the execution and burial of the former king of Naples and a biography of one of the soldiers who followed Murat to Pizzo and was also captured there (it contains a transcript of his interrogation from the Neapolitan archives). In addition I translated an account by one of Murat's valets, Armand-Victor Blanchard, of the final months and sad fate of his master and this has been published on the wonderful Project Murat website.
I will have a lot more to add soon as I have found some very interesting first-hand accounts by participants involved in Murat's final days.